What to Expect During Your First Plant Nursery Trip
Why shop all over for the right plant nursery when you can find everything you need at Moller's Garden Center?
Getting Your Trip Started at Moller's Garden Center
Your trip to Moller's Garden Center will be an amazing experience! Our nursery consists of stunning plants & flowers, along with decorative pots, and other gardening essentials to get you started!
Though visiting your first plant nursery can be an overwhelming experience for some people, especially if the nursery is a large greenhouse, our staff members are always happy to help you with your gardening needs, just stop by the front desk and ask!
A tip we recommend beforehand would be making a list of the plants you're looking for as this is a very helpful way to eliminate the stress of your nursery trip.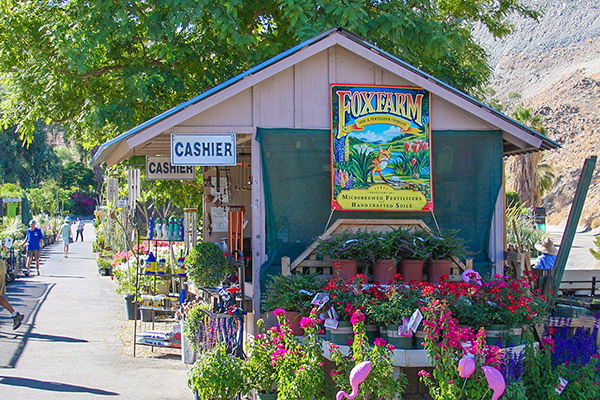 What To Expect at Our Nursery
Top Quality Plants
Moller's Garden Center provides healthy, disease-free plants & flowers for our customers. We love plants and we only sell the best quality! We make sure to stock the healthiest, and best-looking plants because our customers deserve the best.
A Vast Majority to Choose From
Why shop all over, when you can stop by Moller's Garden Center right at the heart of Palm Desert? We pride ourselves in selling the largest selection of plant & flower specimens in the Coachella Valley, from houseplants, cactus varieties, shrubs, citrus trees & so much more!
Pots, Accessories, & More
We also have decorative pots, gardening gear, informative garden-related books, and other accessories! We made sure to offer these add-ons for customers to buy at our Garden Gift Shop, so their new plants can also have cute pots to go home in!
Friendly & Helpful Staff Members
We like to say our staff at Moller's Garden Center is the key to our success; many have been with us for more than ten years. They are reliable, kind, and quick to help a customer in need. Our goal is to provide the best customer service possible!
In Conclusion…
Make visiting plant nurseries easier by bringing a simple list of all the plants, tools, & other things you're looking for. Moller's Garden Center is the perfect place for shopping for plants and tools! Our staff is quick to help a customer in need, so be sure to stop by today!
Take a virtual tour at: https://www.mollersgardencenter.com/about/tour-our-nursery/
Flower Shop opens again in September!
That brings us to the end of this post, we hope you found this helpful. Hopefully from reading this you can keep your plants beautiful and healthy! Best of luck to you.