The Garden Shop
Come, explore a whimsical world of garden fairies, gnomes, wind chimes and garden art! The Garden Shop offers a full assortment of all-things-birding, including feeders for hummingbirds and other wild birds of the Desert. We have everything the hobbyist needs, from informational books, garden tools and supplies, outdoor thermometers, wall clocks and rain gauges to seeds for flowers and vegetables specific to the desert. If your green thumbs enjoy a more hands-on approach to gardening, you'll love our full assortment of organic gardening options including down-to-earth organic fertilizers along with tried-and-true synthetic pesticides and fertilizers.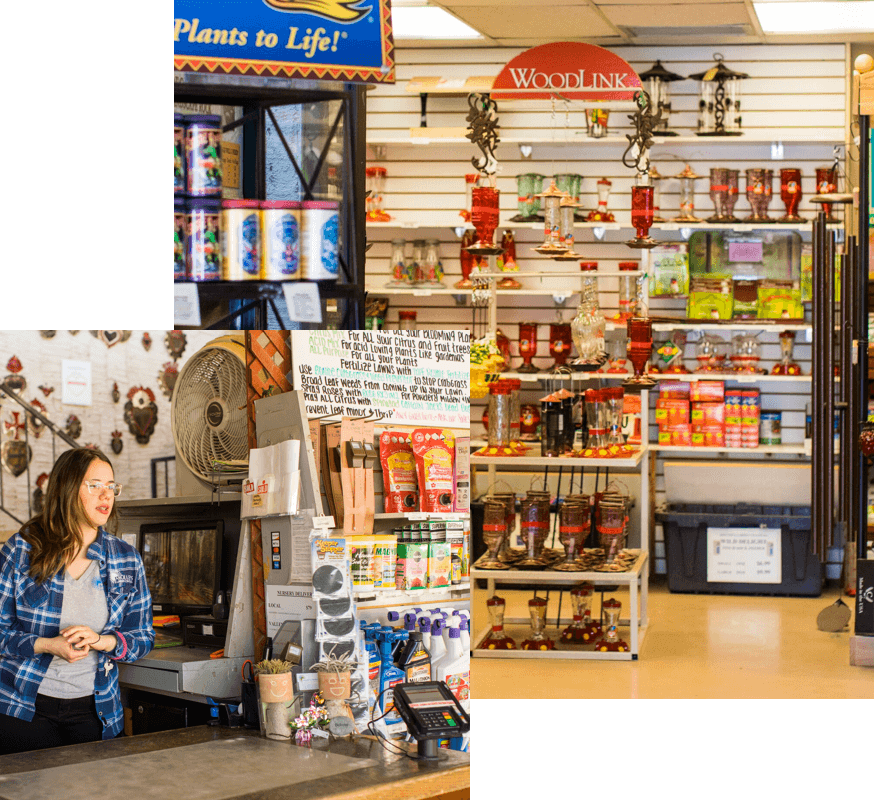 The Gift Shop
If you're seeking an eclectic assortment of unique home accessories from around the world, you'll love The Gift Shop! We specialize in primitive and contemporary artifacts hand-crafted by artisans from continents near and far. From stylish ceramics, traditional pewter pieces, handmade Indonesian and mid-eastern items to select home furniture, bath accessories, French-milled soaps, kitchen accessories and candles galore, you'll find your treasures here. Choose from a huge selection of vases, planters, pots, carry lamps, baskets and vessels to accompany your special Gift Shop findings!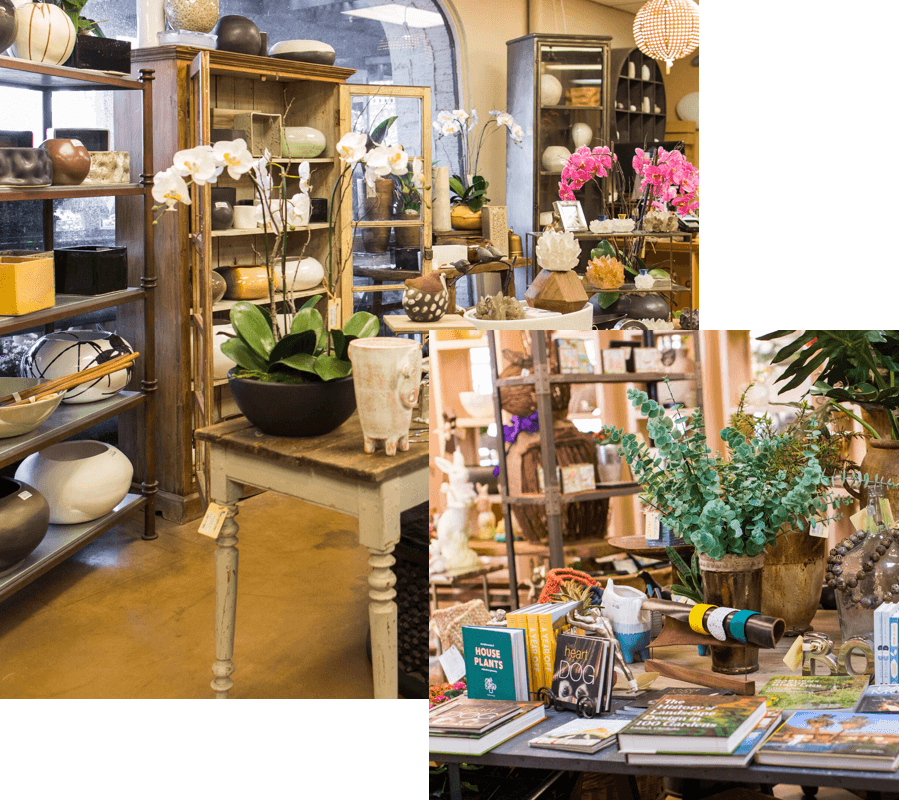 The Flower Shop
The Flower Shop flourishes with truly unique floral arrangements created especially for you. We offer a full palette of prepared and custom floral arrangements from traditional to contemporary. Each bouquet is uniquely crafted for your particular occasion.
Speak directly with one of our designers at (800) 665-5977.