The 2012 Release of 'Bare Root' Roses are Now Available at Moller's Garden Center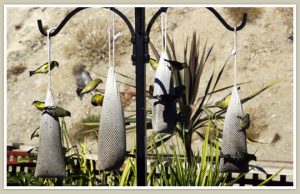 Mild winter weather has allowed us to release our roses weeks earlier than usual. We have 161 rose varieties, 8 are new to us this year. Sunshine Daydream is this year's AARS winner. Hybrid tea, floribunda, grandiflora and shrub roses await you. Enjoy big, fragrant, beautiful and long lasting blossoms from your own garden. Our rose list is available through our web-site. Feel free to reserve roses via email at flowers@mollersgarden.com. Don't forget Bayer Rose and Flower Care, Dr. Earth Rose and Flower Planting Mix and our favorite Harvest Supreme when planting your roses. Be sure to water properly.
ROSES require just a little extra care.
Like it or not, it is important to cut established roses back once a year. THIS YEAR IS NO DIFFERENT, DESPITE OUR UN-WINTER LIKE WINTER! Your roses may be beautiful now but you want them to continue to be beautiful for years to come. Anytime between mid-December and mid-January is the best time to cut them back. The idea is to force the roses into dormancy. Trim them back to 1/3 their original size. Remove any 'sucker' growth and remove all their foliage. When new leaves begin to sprout, you may fertilize your roses with a liquid fertilizer or Dr. Earth. By the end of February, you should have roses to enjoy.
WIND: Many of you endured landscape damage due to the recent high winds.
Trees that are watered and trimmed properly are less likely to sustain damage during a heavy wind storm. Tree trimming is a necessity in the Desert and there are many schools of thought. We often see trees trimmed every two years and then shaped into interesting geometric figures. While perhaps more economical, it is the worst possible thing to prune trees so infrequently. Summer sun can be very damaging to tree bark. It is best to have large trees trimmed once a year either in the spring or fall. Spring pruning thins the trees out to prevent damage from the wind we typically enjoy at that time of year. Fall pruning opens up the tree canopy to allow light to reach lawn and flowers below. It is a personal preference. April/May and September/early October are the best months for tree trimming in the Desert. Palm trees should be trimmed just after the bloom has sprouted, generally in the month of June. Trim your trees annually.
WATER: same as last month, decrease your watering frequency — two to three times a week through the colder winter months.
Remember the water has to be on long enough to saturate the roots, then off long enough for the roots to dry out. Become friends with your time clock and don't let your gardener reset it without telling you.
FERTILIZER: fertilizing during winter months is a little different.
We don't want to get too technical on you but we do need you to know that liquid fertilizers work best in the colder months. They break down better than the granular fertilizers when the weather is cold. Think of them as instant vitamins. Apply Foxfarm products or good old Miracle Gro.
Don't be fooled by our mild "WINTER".
We are just as likely to endure cold weather in February and March as not. Stay the course on irrigating, fertilizing and pests in the garden.
BIRDS: We have so many different varieties in the Desert to enjoy.
Hummingbirds, quail and doves, finch of varying colors, roadrunners, hawks and mockingbirds are all plentiful in our desert landscape. Winter brings duck and geese from up north. Amateur bird enthusiasts will find many options to entice these various birds to the yard. From "Finch Socks" to hummingbird feeders and plain old bird seed – visit our birding section to determine which bird guests you want to invite to your yard. If you find you have unwanted bird visitors, we have something to deter them as well.
GARDEN EXTRAS:
Trim back your grasses such as muhlengergia, stipa and pennisetum to promote new green growth in the spring. Be sure to dead head your flowers. Geranium and snap dragons in particular should be snipped to promote new flowers. Prune your stone fruit trees.
We have just received new pieces for your Mike Cone ceramics collection! The gift shop has new items arriving to spruce up your home after the holidays! Don't forget your Valentine on February 14th. We celebrate on a Tuesday this year.
February Pipeline:
The Geometry of shrubs
Serious fertilizing for the spring garden.
Drench for garden pests, grubs and assorted borers.
Powdery Mildew
Pre-emergent