NEWS FLASH: Moller's Garden Center Now Open on Sundays!!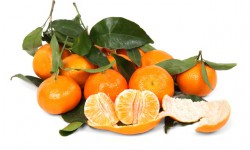 We began our Winter Hours on Saturday, October 2, 2010. Are you worried about anything in your garden? Please visit Moller's and check in with our Sales Associates. Bring us leaves, bugs, strange looking citrus, no challenge is too great. Moller's is here to help.
Summer is over – – – sort of. It has been tough on your gardens, ours too.
High heat and low humidity are not the best combination for Desert gardens. It just takes one HOT day and we had a few this summer. You may notice that some of your plants have burn damage. The good news is your gardens are coming back to life. Cooler days and nights allow shrubs and trees to focus on growing once again.
Set your time clocks to come on every other day.
Remember, watering ONCE early in the day is the most efficient and effective method for watering your garden. The timer should be on long enough for deep root watering. This goes for drought tolerant, tropical and all plant material in between. Determine whether you have a drip or sprinkler irrigation system and set the clock accordingly. Become friends with your time clock!!!
VEGETABLES and HERBS have arrived at Moller's and it is the perfect time to get them in the ground and in container gardens!!
Boutique varieties adorn our shelves! "Hot and Spicy" oregano is GREAT in salads and salsas. Throw sprigs of lemon thyme on the grill with anything from vegetables to shrimp, beef kebabs to chicken. The flavor is fantastic.
Fertilize, FERTILIZE, F E R T I L I Z E!!
Early fall is a fantastic time to fertilize any and everything in the garden; from roses to citrus trees. Dr. Earth Organic Fertilizers offer a full selection of specialized formulas for all your garden needs. Moller's recommends continued monthly feeding through mid-December when our Dreaded Desert Winter sets in. Turn the soil in your flower beds with Harvest Supreme soil amendment to 'wake up' the planters in preparation for fall planting.
Tomatoes of all varieties are ready to plant.
YOU KNOW HOW GOOD A FRESH, HOMEGROWN TOMATO IS!! We have Celebrity, Better Boy, Early Girl, Romas and Heirlooms to name a few. There is a new pepper in town, the "Black Cobra." You don't know HOT till you have met a Black Cobra.
ABOUT THE LAWN: We all know that fall means scalping and scalping means allergies!!
Many desert cities have instituted the practice of "Smart Scalping." This method works by gradually reducing watering times and lawnmower blade heights to allow the Bermuda grass to go dormant naturally without severe cutting or 'scalping'. Be sure to use CBS II perennial ryegrass seed for the best result. We have spreaders and seeders available at no charge for the DIY (do it yourself) lawn experts. Visit Moller's Garden Center for more detailed information on SMART SCALPING, seed application, watering and feeding.