Happy Holidays from Moller's Garden Center
Just a few quick gardening tips as we make our way through this very busy time of year.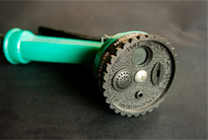 Are you watering your garden every day? S T O P!! Established gardens in the Desert can easily get away with a single application of water every two to three days at this time of year. 'Winter' has set in for the season and daytime temps are likely to stay in the 60's to 70's. Plant material isn't doing much at this time so daily water is not necessary. It will do more harm than good. Remember, you can always add water but you can never take it away. It's a good idea to water a little later in the day to avoid slippery sidewalks early in the morning. Finally, did you remember to reset your time clock when the time changed in November?
Check your adjustable drippers and emitters. They work well until they don't. We have 'hard' water here in the desert which leaves lots of mineral deposits in irrigation equipment. Sand in the water line can also cause sprinkler heads, drippers and emitters to clog. It is a good idea to check your irrigation system at least once a month.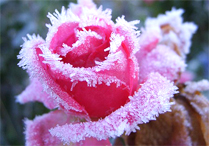 We have yet to experience our first frost this season. Thanksgiving weekend last year brought freezing temperatures to the desert but so far so good this year. We know cold temperatures are coming. Watch evening temperatures. Drape your frost tender plants with freeze cloth, (conveniently located at Moller's Garden Center.) Frost tender material includesbougainvillea, impatiens, begonia,geranium, natal plumb varieties, lantana and crown of thorn. Frost issues are a function of where you live in the valley… folks in South Palm Desert are less likely to see frost damage than those who live in Palm Springs and La Quinta. Better safe than sorry.
We wish you all a lovely holiday season and all good things in the New Year.