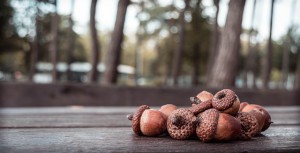 Planting Season Arrives to the Desert Once Again. Mother Nature offers us a much better attitude this fall, with warm days and cool nights. It is the perfect growing season. We are in that weather roller coaster mode, daytime temperatures hover around the 90 degree mark, then dip to the 70's and back to the 80's. Winter rye pops up as the Bermuda grass goes dormant for the winter. Planting beds are prepared, now it is time to get the planting party started!
A quick note about your lawn; many HOA's and golf courses have already seeded their green belts. Not to fear, you have plenty of time. Reseeding weather continues through mid–November as our temperate climate allows the seed to germinate late into the fall season. Click on the link for directions on reseeding and watering practices. Link to reseeding. We suggest you plant annual color once your lawn has been reseeded and the garden is back on a 'normal' watering schedule.
Irrigation
What is the 'normal' watering schedule this time of year? The target temperature for a once daily watering is consistent 90 – 95 degrees. This time of year the daily temperature bounces all over the place. Skip a water day when temperatures fluctuate much below the 90 degree mark, established gardens will enjoy the day off. Keep in mind that newly planted material will require daily water for the first two weeks after planting to establish strong roots, especially shallow rooted plants. As the temperature drops to 85 degrees and below, you may begin alternate water days but remember, we are looking for consistent temperatures before committing to alternate water days. It's a lot to remember…..Moller's is here to help.
It is crucial this time of year to walk through your irrigation system and make certain everything is working properly. It's a good idea to take a look at the system yourself even if you have a landscape maintenance team working with you. Become friends with your time clock, learn how it to set it and how to manually start your water stations. Check that the time clock is set to the correct time of day. Be certain the station run times coincide with the type of irrigation you are using. (Sprinklers and bubblers vs drip irrigation.) For those who use drip irrigation, be sure your system is set up with either gallon per hour emitters or adjustable emitters, but not both. They distribute water differently so they should not be used on the same line. Heads can get broken or clogged through the summer; verify the water is being distributed where it is meant to land.
Fertilizer
Fall is one of those critical times to fertilizer. If you are one who feeds the garden only occasionally, this is one of the times you should absolutely fertilize. Cooling temperatures offer the perfect growing environment for your plant material— fertilizer (and an appropriate water regimen) keeps them growing healthy. As you know, we like the organics….Dr. Earth or Foxfarm fertilizers. It is important to choose the correct product for the plant material you are fertilizing. Rose food would not be great for palms. Gardenias require different nourishment than citrus trees. We are here to help; let us know what you need to fertilize and we will set you up with the appropriate formula for the job.
Flowers, Fruits, Vegetables, and Herbs
The last two weeks of October and first two weeks of November provide a premium window for planting annuals, herbs and vegetables here in the Desert. Petunias, pansies and begonias were the limited color options of days gone by. Today, annual varieties number in the dozens. The choices are many but the formula is simple. First, determine the light exposure for the areas you wish to plant. Think about the height you can use in the space. What is your color scheme? Are you looking for drama, textural variation or just a pretty flower bed? Perhaps you want to change what you always do…..head on down to Moller's where we will assist you as you make your selections. If you don't find what you are looking for or if you need large quantities, we are happy to order it in. Our inventory changes daily this time of year.
COLOR OPTIONS: coleus, pentas, lobelia, guara, begonia varieties, stock, phlox, bacopa, salvia varieties, lavender varieties, million bells, African daisies, New Guinea impatiens, Santa Barbara daisy, nemesias, plectranthus, malacoide & English primrose, kalanchoe, cyclamen, foxglove, echinacea, snap dragons, pansies and of course petunias. CONFUSED? Don't be, the Moller's sales staff is here to help you choose the best color material for the area you are planting.
Herb, fruit and vegetable choices are bountiful this time of year. Thyme (lemon & English), oregano (Italian, Hot & Spicy), basil (sweet, Italian or Thai), parsley (curly & Italian), chives (garlic & onion) are but a few of the choices you must make when putting together your herb garden. Mint varieties are abundant – from chocolate to apple, spearmint and peppermint. (We suggest you use mint in pots or as a ground cover, as it can take over your garden.) Tomatoes offer alternatives in size, color and age. Lettuces, arugula, broccoli, eggplant, peppers – sweet and hot, cauliflower, artichokes, kale, Swiss chard and strawberries are among the edible offerings we stock this time of year. Once again, we are happy to special order anything for you.
Container Planting & Pots
Pots and planters allow home gardeners to do just about anything in the garden. Seasonal plantings of annuals in small patio courtyards provide depth and color to otherwise plain spaces. Pots themselves sport colorful glazes; rich blues, greens & oxblood red planters frame cactus and succulent combinations to create a dramatic statement for a particular space. Larger sculptural specimen cacti act as art when thoughtfully placed in your garden. Texture is a big trend now; specific greenery and succulents merge to provide interesting contrast. Pots can break up monotony and create continuity. Planted containers provide the answer to problem spaces where nothing else will grow. Pots allow flexibility to create new 'looks' every season; they act independent of permanent landscape and hardscapes in the garden. Irrigate your planters as often or as little as the material you choose will allow.
Thoughtful Thoughts and Common Mistakes
There is a lot of information in this newsletter; there is a lot to do in the garden this time of year. Irrigation can be especially confusing. We have done our best to cover major garden issues. Bring any questions or issues you may have down to Moller's and we will do our best to solve the problem.
We say it all the time…….. Be sure your water is on long enough to fully saturate the plant you are watering; then allow the material to dry out before the next application of water. Newly planted, shallow rooted material such as herbs, vegetables, ground covers and bedding plants may require a second dose of water the first few weeks after planting if temperatures push that 90 degree mark. The same goes for freshly planted shrubs and trees. As roots have a chance to become established, once a day water is the rule. If you don't get to planting the material you have purchased for a few days, don't forget to water…sometimes twice daily water is necessary, depending on the product and the temperature. We often see plants come back to the Nursery simply because they did not get enough water before they were ever planted.
Newly seeded grass requires multiple water times as the seed germinates but only for a few weeks. The rest of the garden should be watered just once a day. When the new lawn reaches about 2 inches, (about 2-3 weeks), resume once daily water for your lawn. Cut the grass after one month and fertilize just after the first mowing.
One more thing about turf…..when you first stop watering the lawn to force Bermuda into dormancy, take care you do not cut water from surrounding planter beds, hedges and other plantings. It can be too warm for anything other than turf to endure more than two days without water. Questions? Please feel free to ask the sales team at Moller's.
Drip irrigation requires a commitment. Use either gallon per hour emitters or adjustable emitters, but not both. We often find garden maintenance crews replace these two hears interchangeably. Doing so will provide way too much water for some plants yet not nearly enough to others. Water stations with drip heads (gallons per hour) must run 30 minutes or more, depending on the heads used. Adjustable emitters generally run 8 – 10 minutes, the same as sprinklers…..they simply localize where the water is distributed.
When it comes time to plant anything in your garden, think about the sun exposure as you choose your plant material. Remember the sun can change in the garden through the course of the year. What is a shade area now may transition to full sun exposure come next May. Shade tolerant plants will burn severely when the sun hits them in the spring. Conversely, plant material that requires full sun will suffer under constant shade.
Planting mix is NOT fertilizer. It is a soil amendment meant to enrich the soil – not nourish the plant. Planting mix holds moisture in the ground, cools/warms planting beds and curtails weed growth. Fertilizer nourishes the plant to promote new growth and create a healthy root structure Use planting mix at the time you plant. You may also apply organic fertilizer at the time of planting and then monthly throughout the growing season. Just remember: planting mix = soil; fertilizer = plant material.
Pests cannot be managed with a one size fits all pesticide. It is important to properly identify the problem and choose the right protocol to correct the problem. The Internet offers a lot of great information but it can still leave the reader to guess what the problem is. Not all pesticides are available in all states. Oil-based pesticides are effective but will quickly kill plant material if used at the wrong time of year here in the Desert. Certain weeds are active on a different time table here than they are in other parts of the country. Bring in a leaf sample of what ails you, the Moller's team will help find the cure.
Pots & Saucers. In a perfect world, a saucer collects water as it drains from the pot after the planter has been watered. Automatic irrigation may distribute more water than the saucer can hold, especially when pots are watered daily. Proportionately larger saucers may help the issue, but water spilling over is almost always an issue when using drip irrigation on pots. Please keep this in mind as you look to protect your terrace from water damage. A little water goes a long way with container gardens. Often pots are much deeper than the roots they hold. The rules of irrigation are the same for pots as they are for the garden. Water enough to saturate the roots and allow the material to dry out before the next water application.